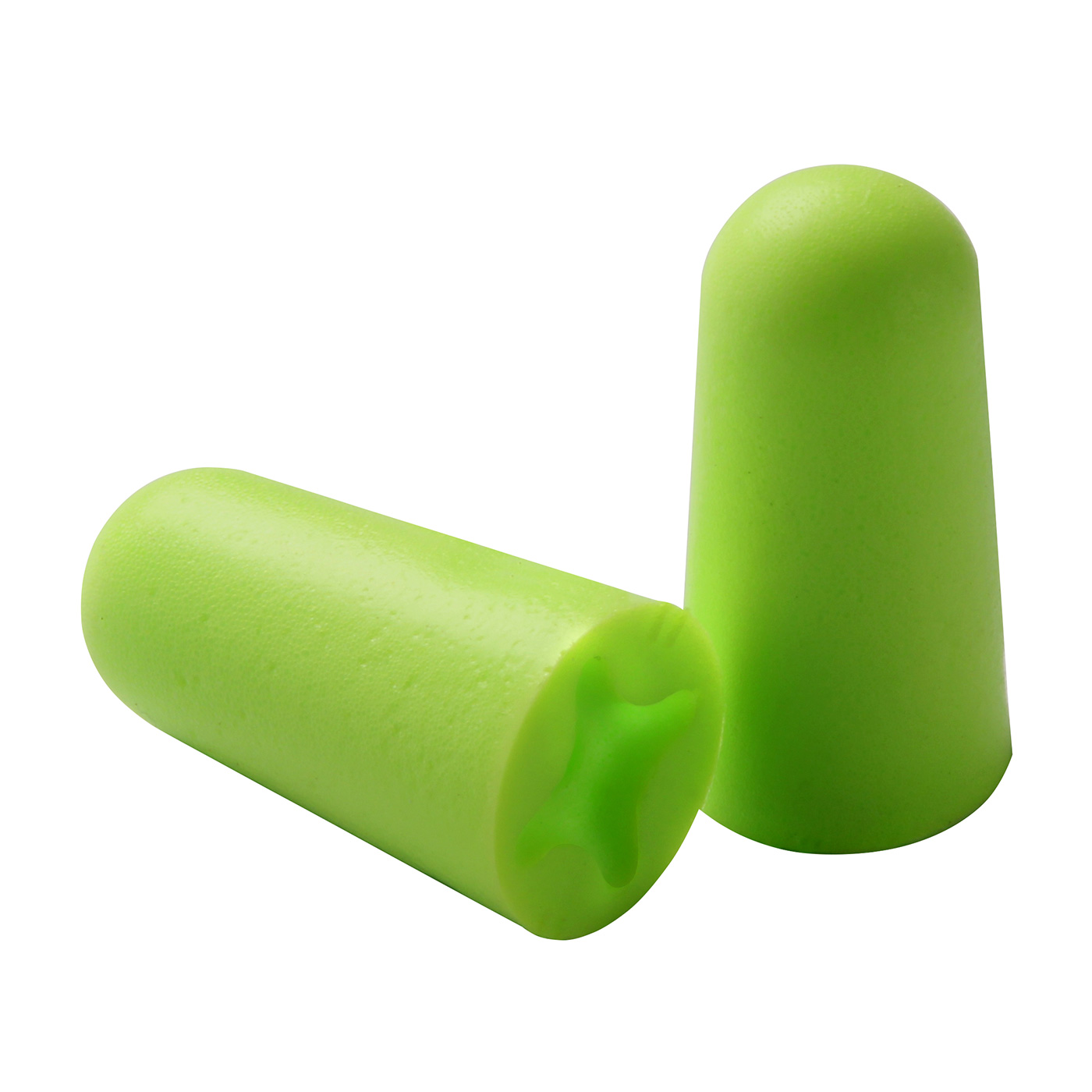 PIP®
Refill Pack for Ear Plug Dispenser - NRR 32
267-HPF200-1-MX
Size: OS
Packed: 20 Boxes/Case
Country of Origin: Sweden
Style:

Uncorded

Shape:

Tapered

Ear Plug Material:

Polyurethane Foam
Style: Uncorded
The most economical option, and mainly for one time use. Also practical in areas where a cord may be hazardous.
View All Uncorded
Ear Plug Material: Polyurethane Foam
Our soft polyurethane foam has a unique cellular structure thats allows for slow expansion to perfectly fit the size and form of the ear canal, with a sealed surface that prevents foreign bodies from penetrating. The material provides high and immediate noise reduction.
View All Polyurethane Foam
Product Description
Theses ergonomically shaped HPF200 disposable earplugs are characterized by very high sound absorption levels, making it suitable for use in very loud environments. Ideal for oil/gas, manufacturing, workshop, building/construction, and energy applications.
Features
300 pairs of HPF200 disposable ear plugs loose in a polybag
Soft polyurethane foam allows for slow expansion to perfectly fit the size and form of the ear canal
Tapered design fits to the natural contour of the ear canal
X-Emboss at the end of the plug reduces expansion pressure for optimal comfort and all day use
Sealed surface prevents foreign bodies from penetrating
High and immediate noise reduction
300 Pair Bulk Packed in Box
X-Emboss 267-HPF200 Ear Plugs
Disposable Polyurethane Foam
NRR 32 dB
Lime