Be Seen, Be Safe
Roadwork, construction and emergency response are not limited to the daytime, and it is essential to be easily seen in all light conditions. PIP has been a leader in Hi-Vis garments for all applications where workers are at risk. We also offer garments for all climates, from lightweight vests through to warm winter jackets, to keep workers safe and seen no matter what the conditions.
SHOWING 1-1 OF 1 ITEMS
1 of 1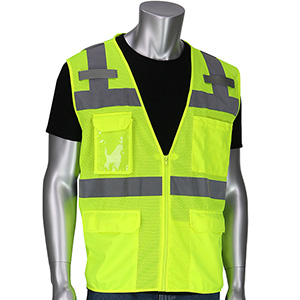 Type/Class
R2
Type/Class R2 apparel is necessary for workers exposed to traffic traveling over 25 mph and who work against complex backgrounds.
SHOWING 1-1 OF 1 ITEMS
1 of 1