Be Seen, Be Safe
PIP has been a leader in ubiquitous adoption of Hi-Vis garments for all applications where workers are at risk of not being seen and hit by moving machinery. It's no longer just for road workers. For prudence, even mandating a Hi-Vis T-shirts as a standard is an extra ounce of prevention. PIP has it all.
SHOWING 1-1 OF 1 ITEMS
1 of 1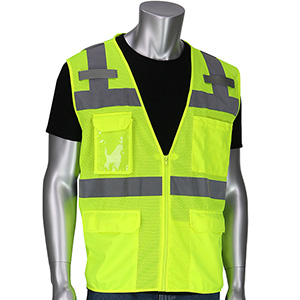 Type/Class
R2
Type/Class R2 apparel is necessary for workers exposed to traffic traveling over 25 mph and who work against complex backgrounds.
SHOWING 1-1 OF 1 ITEMS
1 of 1