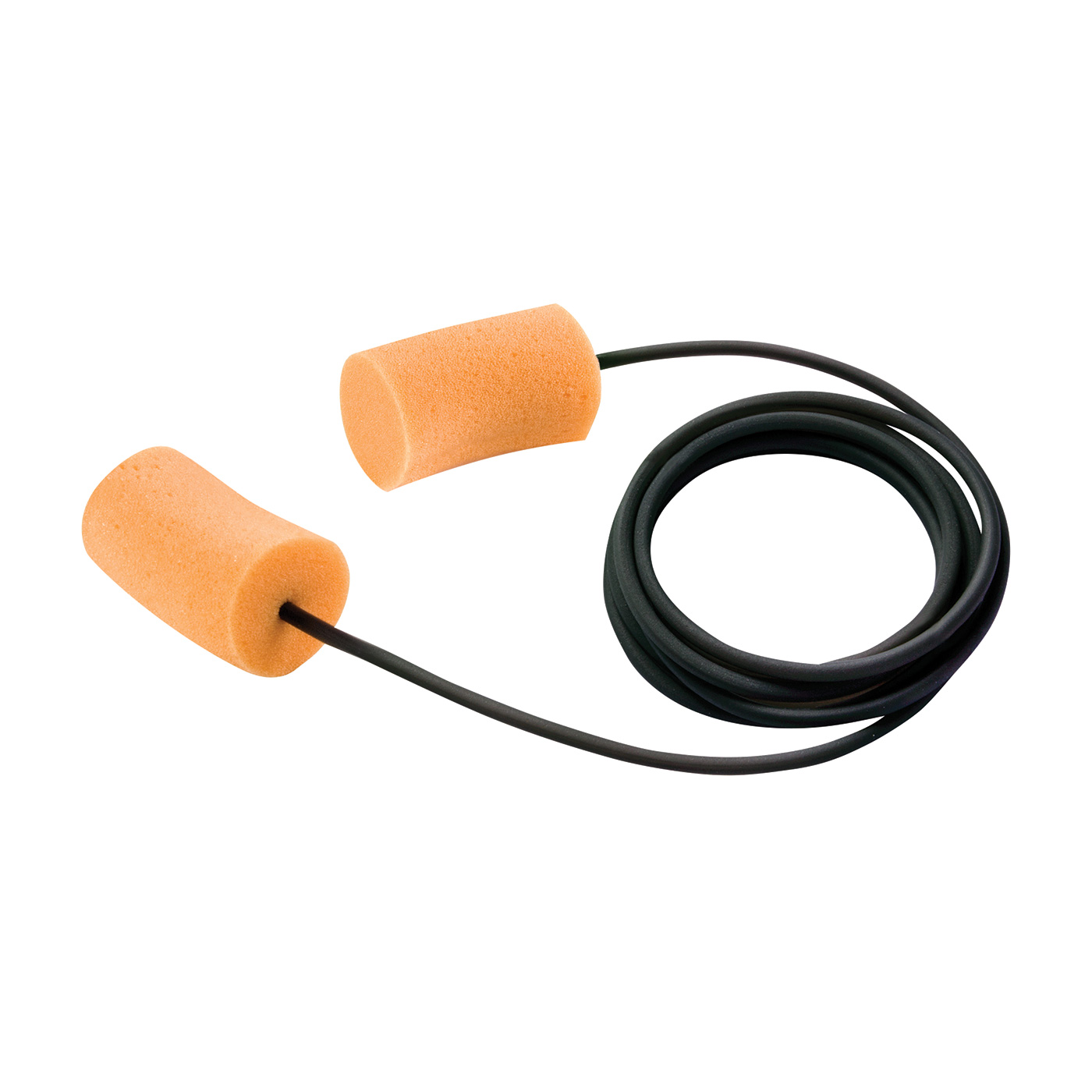 PIP®
Disposable Soft PVC Foam Corded Ear Plugs - NRR 30
267-HPF700C-MX
Size: OS
Packed: 10 Boxes/Case
Country of Origin: India
Hearing Style:

Corded

Shape:

Cylindrical

Ear Plug Material:

PVC Foam
Hearing Style: Corded
Corded: Easier to keep track of by allowing the user to wear the plugs around their neck while not in use. Can be made with rubber or non-resonating textiles, and certain styles are detachable for added safety.

View All Corded
Shape: Cylindrical
Cylindrical: Classic design, proven favorite for many workers.

View All Cylindrical
Ear Plug Material: PVC Foam
PVC Foam: A more traditional material for ear plugs, soft PVC foam provides high and immediate noise reduction.

View All PVC Foam
Product Description
Use in noise levels up to 116dB. Ideal for oil and gas, manufacturing, workshops, building and construction, and energy applications.
Features
Soft PVC foam allows for slow expansion for less pressure on the ear canal
Slow recovery to ease insertion and removal
High and immediate noise reduction
Each pair comes individually wrapped
Black PVC cord for convenience and to prevent loss of ear plugs
Disposable PVC Foam
Corded
NRR 30 dB
Orange
Cylindrical
100 Pair per Dispenser Box