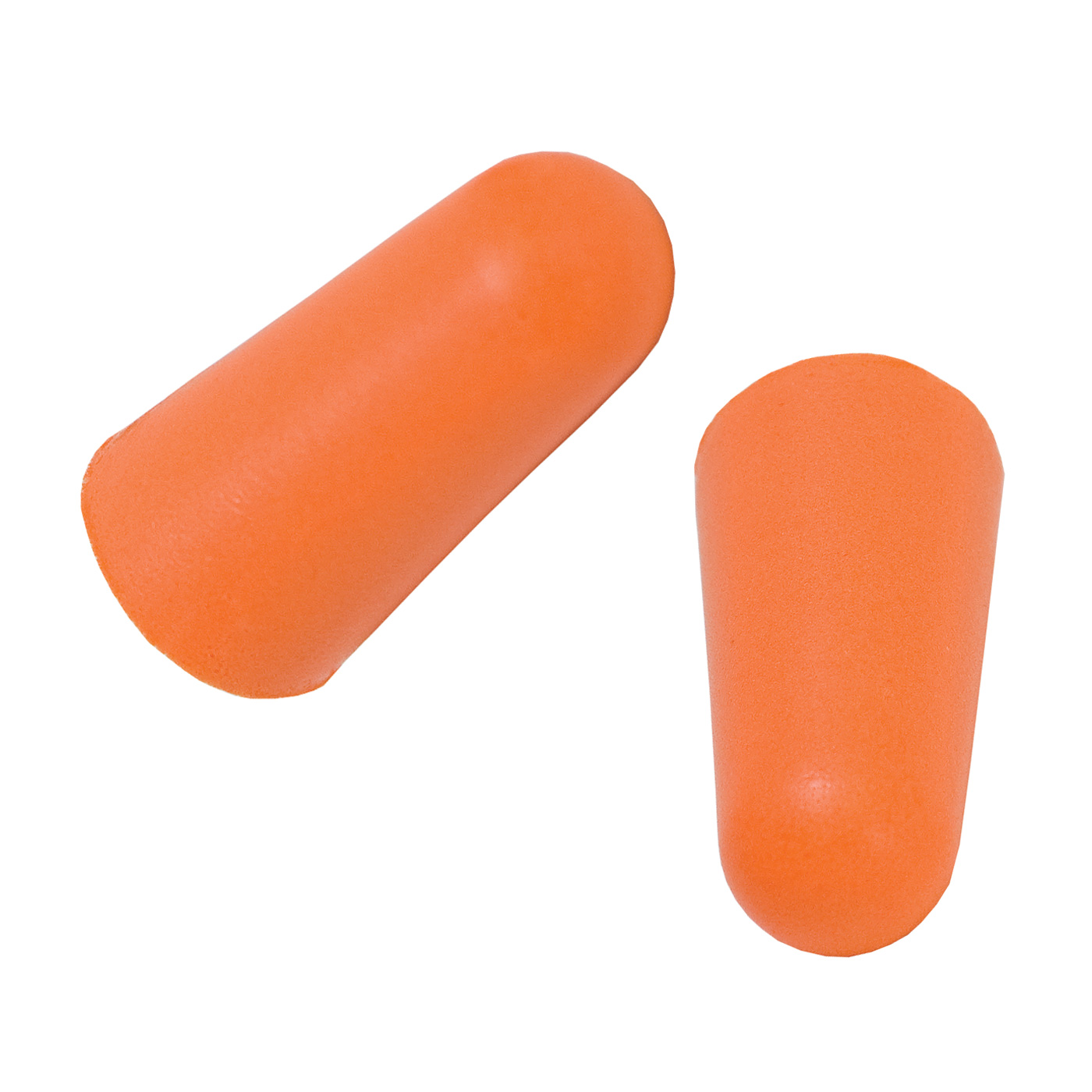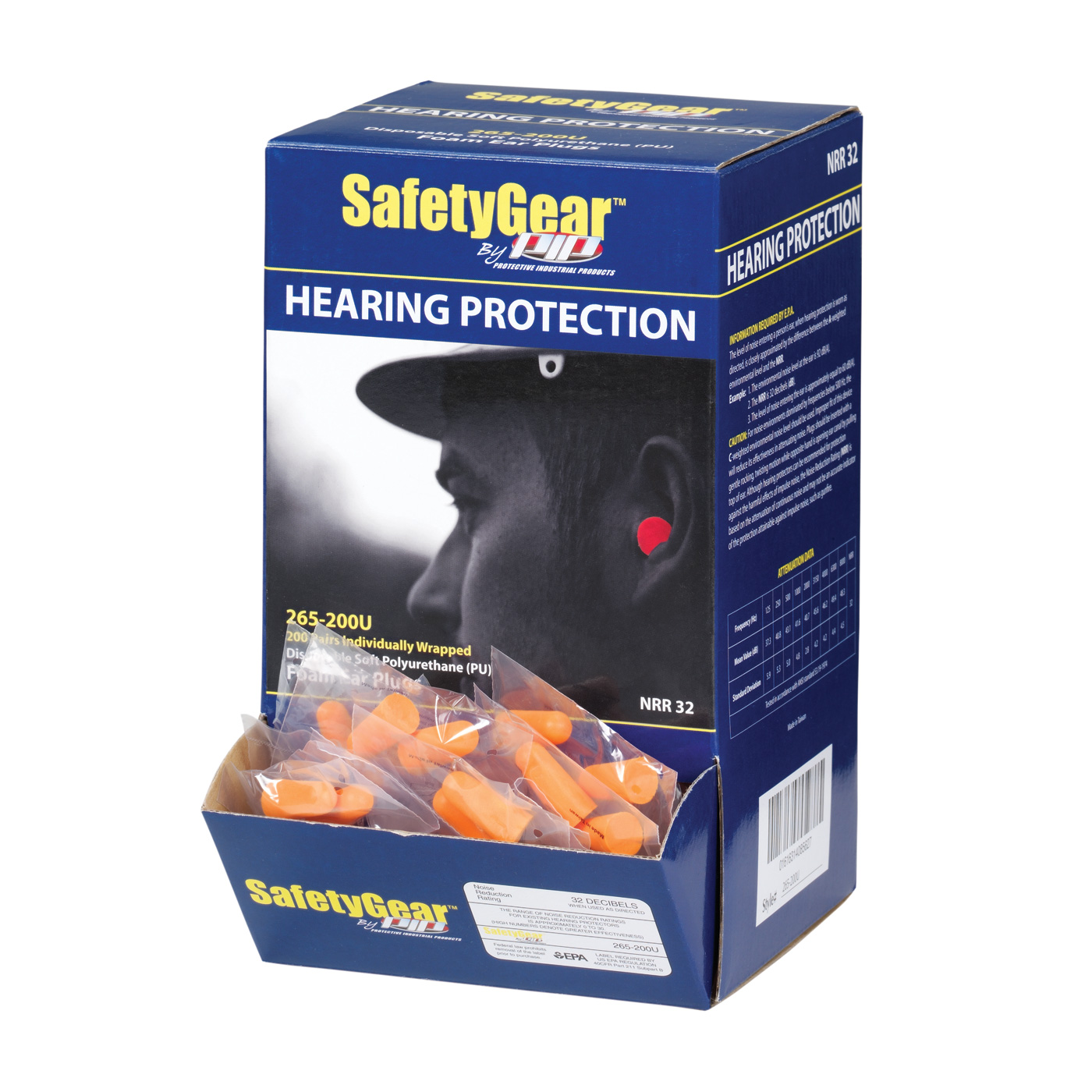 PIP®
Disposable Polyurethane Foam Ear Plugs - NRR 32
265-200U-MX
Size: OS
Packed: 10 Boxes/Case
Country of Origin: Taiwan
Shape:

Tapered

Ear Plug Material:

Polyurethane Foam
REQUEST A SAMPLE
Shape: Tapered
Tapered: Fits to the natural contour of the ear canal.

View All Tapered
Ear Plug Material: Polyurethane Foam
Polyurethane Foam: Our soft polyurethane foam has a unique cellular structure thats allows for slow expansion to perfectly fit the size and form of the ear canal, with a sealed surface that prevents foreign bodies from penetrating. The material provides high and immediate noise reduction.

View All Polyurethane Foam
Features
Soft, smooth polyurethane (PU) foam expands gradually for a secure, comfortable seal
Tapered shape offers easy insertion and removal
Bright orange color ensures quick compliance checks
NRR of 32 dB is among the highest in its class
Each pair comes individually wrapped
Economy Bullet
Uncorded
NRR 32 dB
Orange
Tapered Bullet Shape
Polyurethane (PU) Foam
200 Pair per Dispenser Box